Introduction
In the modern age of marketing, the digital realm echoes with two simple words: authenticity and influence. Gone are the days when brands could merely broadcast their message and expect unwavering loyalty. Enter the era of Key Opinion Leaders (KOLs) – real voices with real influence. This article uncovers the seismic shift from traditional marketing to KOL strategies and delves deep into the success stories of three brands that have set the gold standard in leveraging influencer magic.
Traditional Marketing vs. KOL Strategy: A Quick Dive
Traditional marketing, with its wide-reaching ads and branded messages, once dominated the business landscape. While effective, it often lacked a personal touch. KOL strategies, on the other hand, emphasize genuine connection. Instead of casting a wide net, KOL marketing targets niche audiences with influencers they trust and admire, creating a stronger bond between brand and consumer.
Fashion's Love Affair with KOLs
Fashion brands, in particular, have seen a renaissance through KOL marketing. With visual platforms like Instagram and TikTok at the helm, influencers showcase not just products but lifestyles. Brands no longer sell items; they sell dreams, aspirations, and identities. The key? Collaborating with influencers whose values and aesthetics align with theirs. The result? A surge of engaged, loyal, and passionate followers eager to be a part of the brand's narrative.
Daniel Wellington: Crafting Elegance through Influencers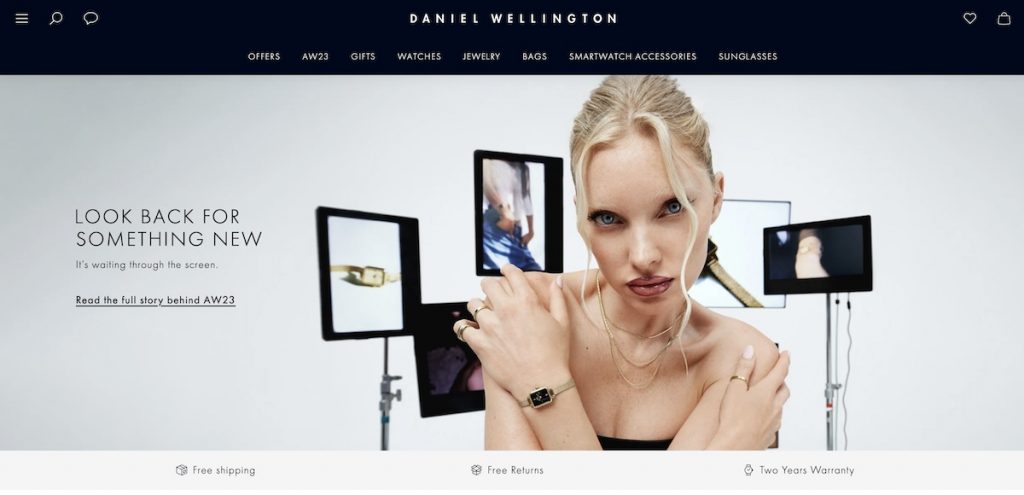 Starting off with a tight budget, Daniel Wellington's strategy revolved around organic collaboration with influencers. However, their game-changing moment was the mega partnership with Kendall Jenner, a renowned model and influencer with an enormous social media presence. The collaboration, echoing Kendall's sophisticated yet down-to-earth vibe, perfectly aligned with the brand's aesthetic. This not only skyrocketed brand visibility but also extended its audience base exponentially. Alongside their notable #DWPickoftheDay campaign, which invited users to share their own memorable moments, the brand witnessed a staggering growth rate of over 4,000% in just four years. Add to this their recognition as Sweden's fastest-growing company in 2015, and you have a brand that truly harnessed the power of influencer marketing.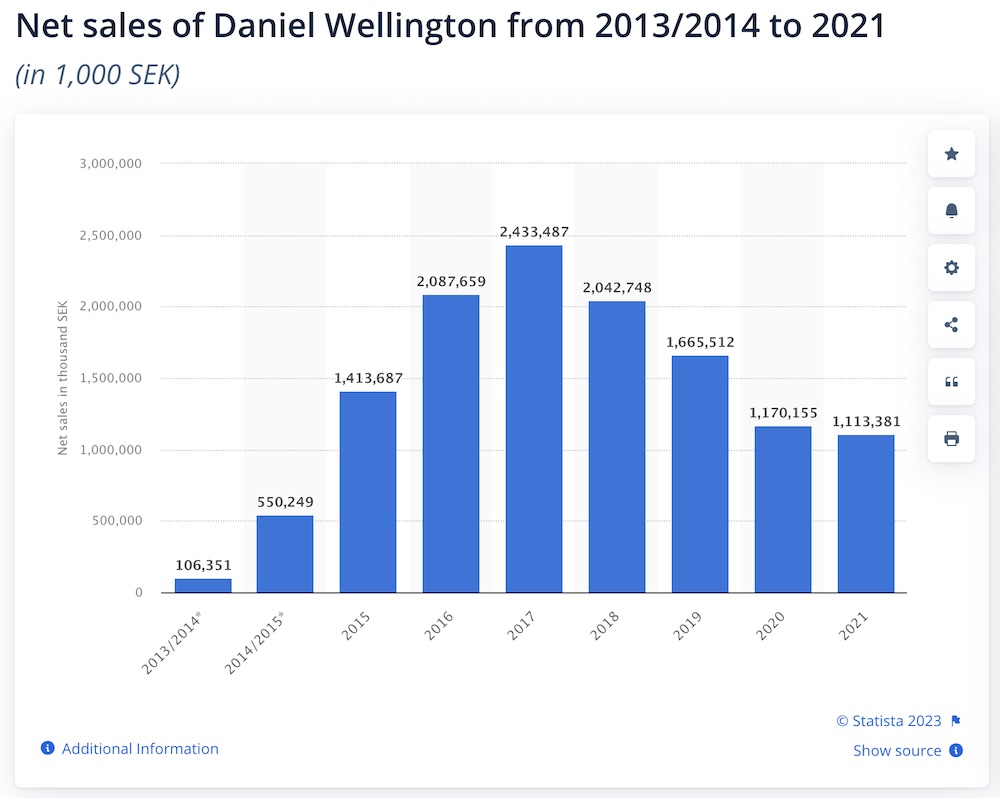 Awards? They bagged the title of Sweden's fastest-growing company in 2015.
Apart from the grand collaboration with Kendall Jenner, Daniel Wellington has made extensive use of micro-influencers. They have continuously gifted watches to various Instagram influencers, both big and small, in exchange for a post showcasing the product. This guerrilla-style marketing led to an organic growth where over 1.2 million Instagram posts were tagged with #DanielWellington. The brand also often ran campaigns offering discounts to followers of these influencers, which led to a direct ROI on their influencer investment.
Furthermore, they have been known to create limited-time offers and flash sales tied to influencer campaigns. This strategy not only increased their social media traction but directly contributed to a spike in sales. In 2019, their revenue surpassed $200 million, much of which is attributed to their influencer marketing endeavors.
Glossier: Cultivating Beauty with Community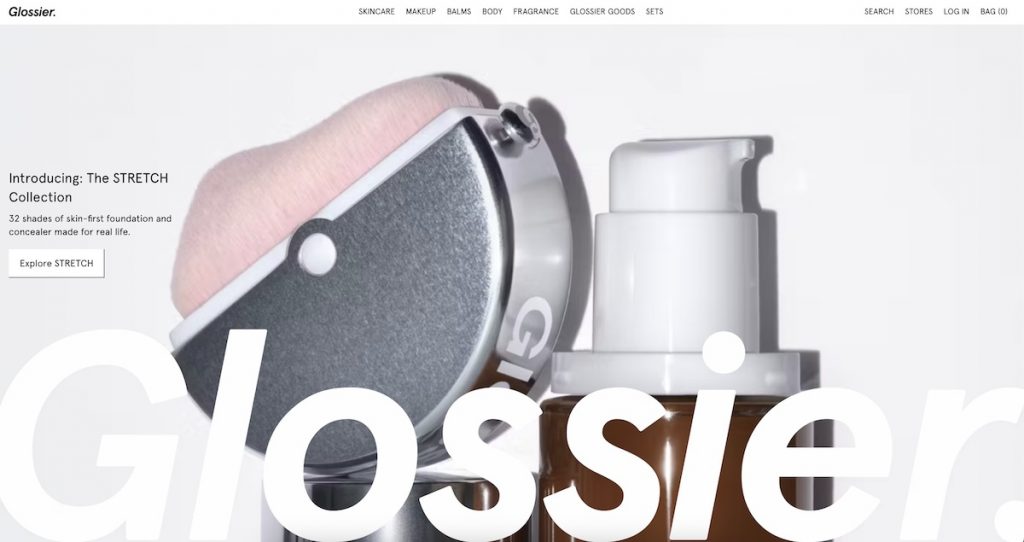 Glossier, born from its roots in "Into The Gloss," consistently celebrated real users over high-profile celebrities. But a standout alliance was with the beloved makeup artist Katie Jane Hughes. Known for her vibrant Instagram tutorials and unfettered authenticity, Katie seamlessly merged with the Glossier spirit. By actively showcasing Glossier products in her daily work and fostering community discussions, she bridged the gap between brand and consumer. This, combined with campaigns like #SkinFirst that underscored the philosophy of real, unfiltered beauty, paved the way for Glossier's swift ascent from a mere beauty blog to a brand boasting a $1.2 billion valuation in under a decade.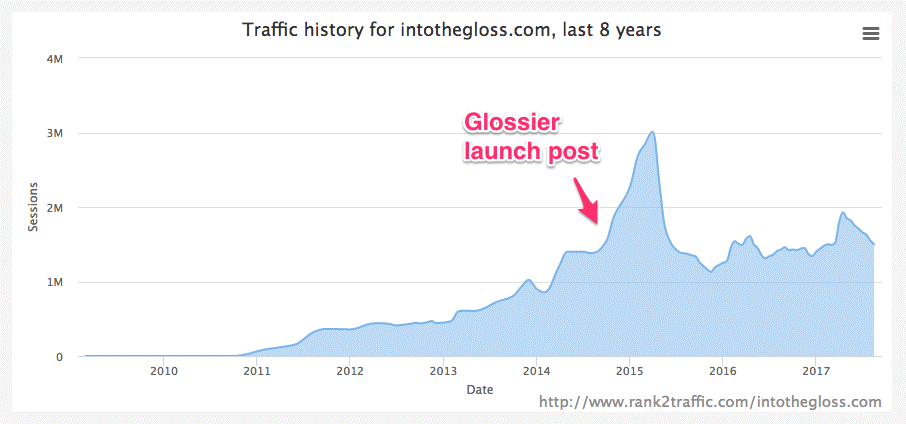 And the cherry on top? Multiple accolades, including Webby Awards for their impeccable online presence.
Apart from Katie Jane Hughes, Glossier's word-of-mouth strategy was monumental. Leveraging user-generated content, Glossier often re-shared customer photos, reviews, and testimonials. This instilled a sense of community, where every customer felt like a brand ambassador.
Their product launches have also been notable. The Milky Jelly Cleanser, for instance, was a result of community input. By asking their audience about their 'dream face wash', Glossier involved them in the creation process. When the product was launched, it already had an eager audience waiting. Reports suggest that this direct engagement with consumers played a pivotal role in pushing Glossier's revenue beyond $100 million in 2018, with a remarkable 600,000 customers.
Fashion Nova: The Fast-Fashion Phoenix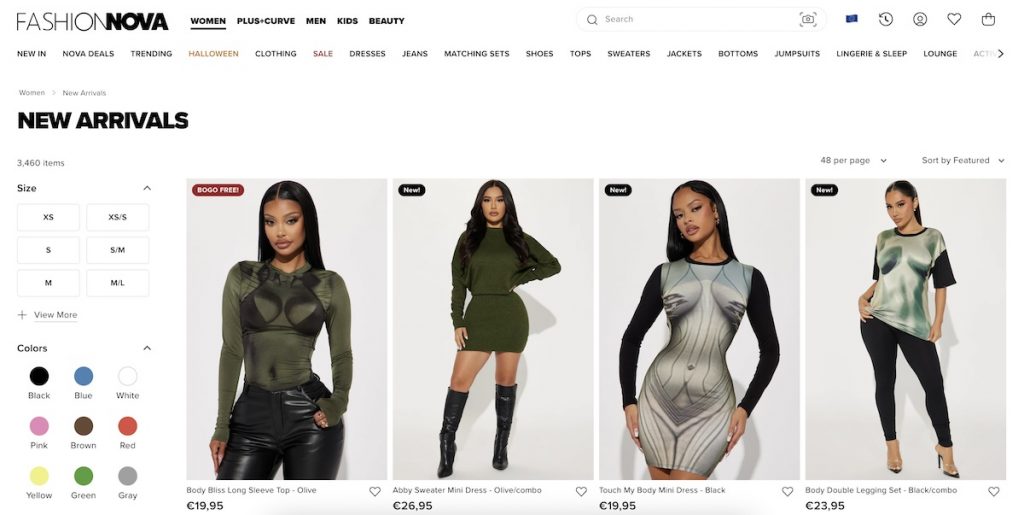 Fashion Nova's secret isn't just in trendy outfits; it's in transforming every consumer into a sensation. Their collaborations with micro-influencers kept the brand buzzing, but it was their exclusive collection with rapper Cardi B that truly set the stage on fire. Selling out within hours of its launch, this collaboration underscored the brand's appeal. Given Cardi's genuine affinity for Fashion Nova (often mentioned in her songs and worn prior to the official partnership), this collaboration was a match made in fast-fashion heaven. Alongside their iconic #NovaBabe hashtag, turning customers into brand ambassadors, Fashion Nova emerged from a small LA-based store to one of the most searched fashion brands on Google.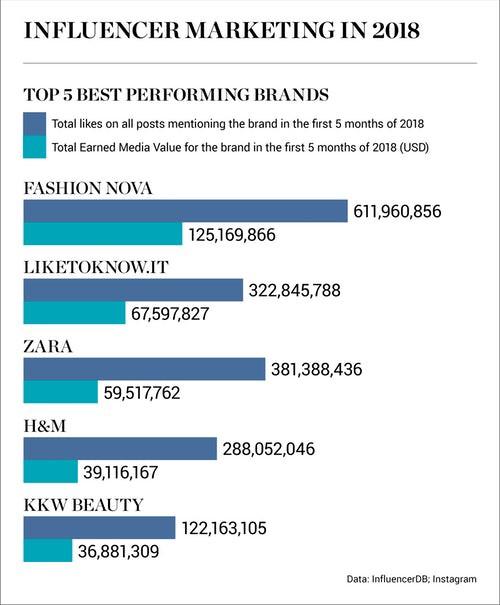 Fashion Nova's digital mastery goes beyond Cardi B. The brand is known for its incredibly rapid response to fashion trends, often getting a new design from sketch to website in less than two weeks. Their Instagram boasts over 19 million followers, and they post aggressively, sometimes more than 30 times a day. This aggressive content strategy ensures they are always at the top of their followers' feeds.
But what's more intriguing is their "Nova Stars" program. They often collaborate with lesser-known influencers, giving them the limelight. This not only provides fresh content for Fashion Nova but also encourages these micro-influencers to promote the brand even more fervently. The result? A brand that, in 2017, was the fourth most Googled fashion company, trailing behind stalwarts like Louis Vuitton and Gucci.
In Retrospect
The tales of Daniel Wellington, Glossier, and Fashion Nova are emblematic of the transformative potential of integrated marketing strategies in the digital age. Their journeys go beyond mere influencer collaborations, embracing user-generated content, immersive content marketing, experiential retail, and a commitment to diversity and community engagement. By prioritizing authenticity, inclusivity, and connection, these brands have crafted not just customers, but vibrant, engaged communities. Their innovative approaches serve as a masterclass in holistic branding and should be a beacon for any brand aspiring to make its mark in today's intricate and ever-evolving marketplace.