Turn your data into growth through better UX
Ptengine empowers you with an efficient, scalable way to boost conversions and retention to smash through KPIs
Not Just a Heatmap Tool
Powerful insights into your data
Empower everyone in your team to get a better understanding of your users and fix problems in your site.
Actionable Insights (Engage)
Analyze you raw data directly to make the difference in your day to day activity. A tool that provides you analytical data for you to make a well-informed decision.
Audience Segmentation
Divide your audience into groups and sub-groups based on the criteria that you create. Audience segmentation has never been the same.
A Place for Learning
Learn about your audience behavior. Insights, engage and data platform will help you learn the performance of your website.
Make every user journey count
Focus on the end-to-end user experience and optimize for better performance with your business goals in mind.
Engage
Empower your team to interact with your site's users
Push the right contents at the right time. Personalized interaction that will resonate with your target audience.
Target audiences from your raw data
Regardless of the background of your team members, anyone can easily us Ptengine to make changes in the website through the help of data that Ptengine provides.
Verification with A/B testing
A/B testing will help you build perfect hypotheses and scenarios. Get insights from A/B testing to make quick and easy changes.
Run comparisons and make adjustments
Find the perfect solution for each segmented audience. Run your tests, compare and then adjust accordingly to make the sound decision.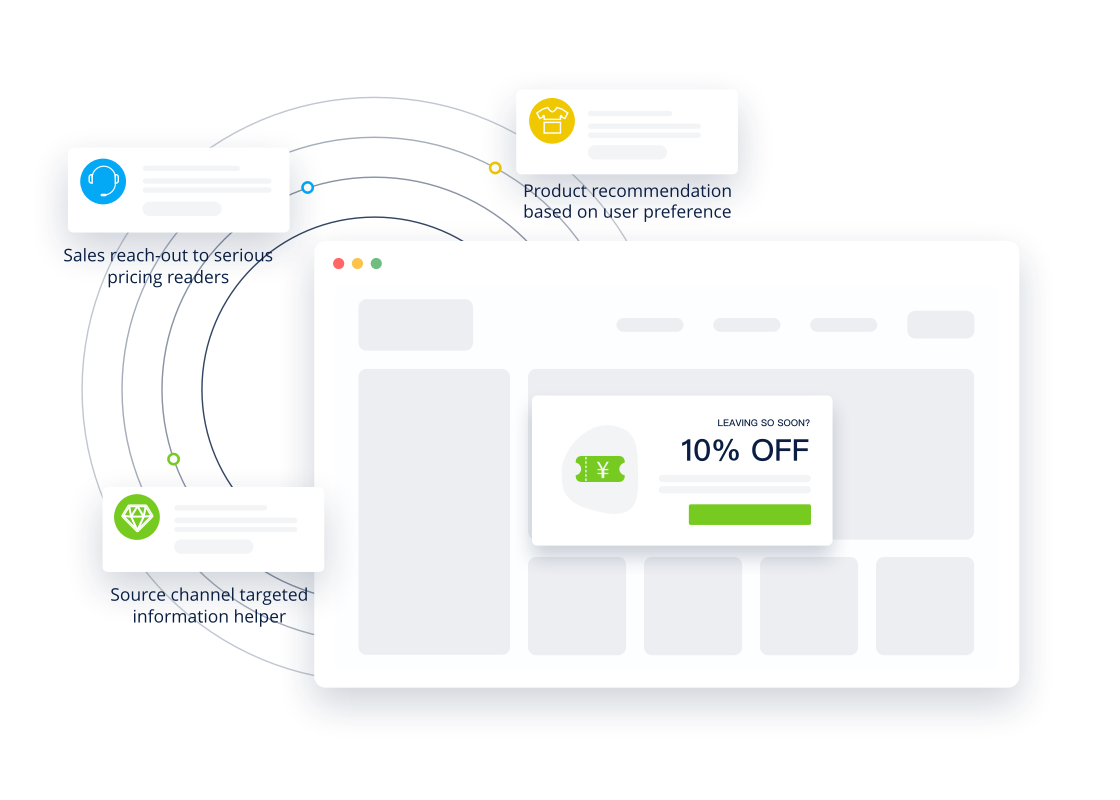 Work Smarter and Faster
Share fresh information and campaign performance across your company and help teams uncover trends and patterns that previously went unnoticed . That way they can quickly take action on insights and drive results.
A Fresh New Look
Now it's easier than ever to navigate Ptengine to understand your users and implement your ideas!