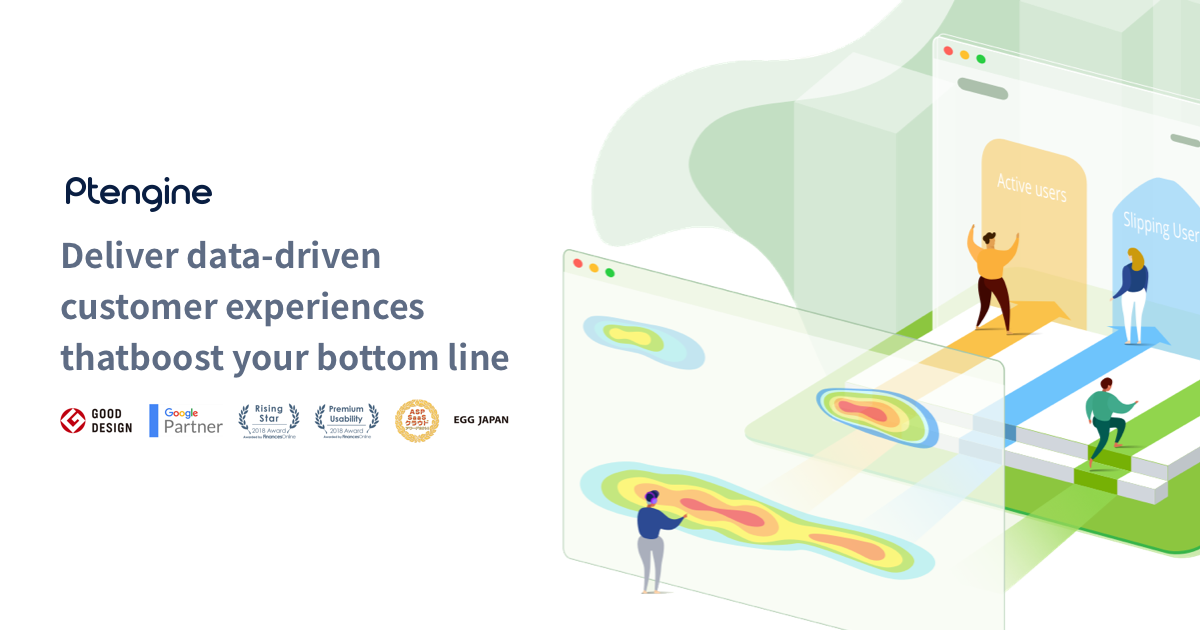 2019-10-10
PTMIND launches a new re-branded website
Ptengine website www.ptengine.com complete with educational materials to help you turn data into value
TOKYO – SEPTEMBER 9, 2019. For immediate release

Today PTMIND Inc. launches a new website for its most popular product Ptengine, www.ptengine.com.
About Ptengine
Ptengine is a robust UX optimization platform that combines data visualization, heat-mapping, AB testing/automation and hyper-relevant targeting that anyone can use. Since its founding in 2010, PTMIND's mission has been to help everyone easily harness the power of data and turn visitors to customers. With the new Ptengine product website, PTMIND aims to bring more value to its users by delivering an updated brand and premium content to help users grow their business.

The new website will provide information and educational content to help people understand how data impacts their business and how to make better business decisions through their own data-driven environment. "Ptengine should be an experience that helps you grow your business, which is why we are focusing on delivering helpful content through our new educational blog," says Josh Worley, Growth Manager at PTMIND. 

The launch features a free 14 day trial of Ptengine to help users understand its full potential before committing. "It's never been easier to optimize your website. Ptengine is the tool that enables you to boost your bottom line so you can start getting more conversions within one hour," says Mitch Hammer, Growth Manager at PTMIND.

For more information on Ptengine, visit www.ptengine.com and find Ptengine on Facebook and LinkedIn.
About PTMIND Inc
PTMIND Inc., founded in 2010, is now China and Japan's leading software development company helping businesses grow their customers through their own data-driven environment. With over 170,000 users worldwide, PTMIND's accelerated data-based growth program has helped numerous companies to grow organically. PTMIND is a trusted Google partner and was awarded by Good Design. PTMIND products are offered in markets all over the world and provides support in three different languages: English, Japanese, and Chinese.

Contact Information

Josh Worley
PTMIND Inc.,
marketing@ptmind.com |www.ptengine.com|www.facebook.com/ptengine
03-6380-4268

Yushin Main 8F, 3-27-11, Shibuya, Shibuya-ku, Tokyo-to, Japan 〒150-0002