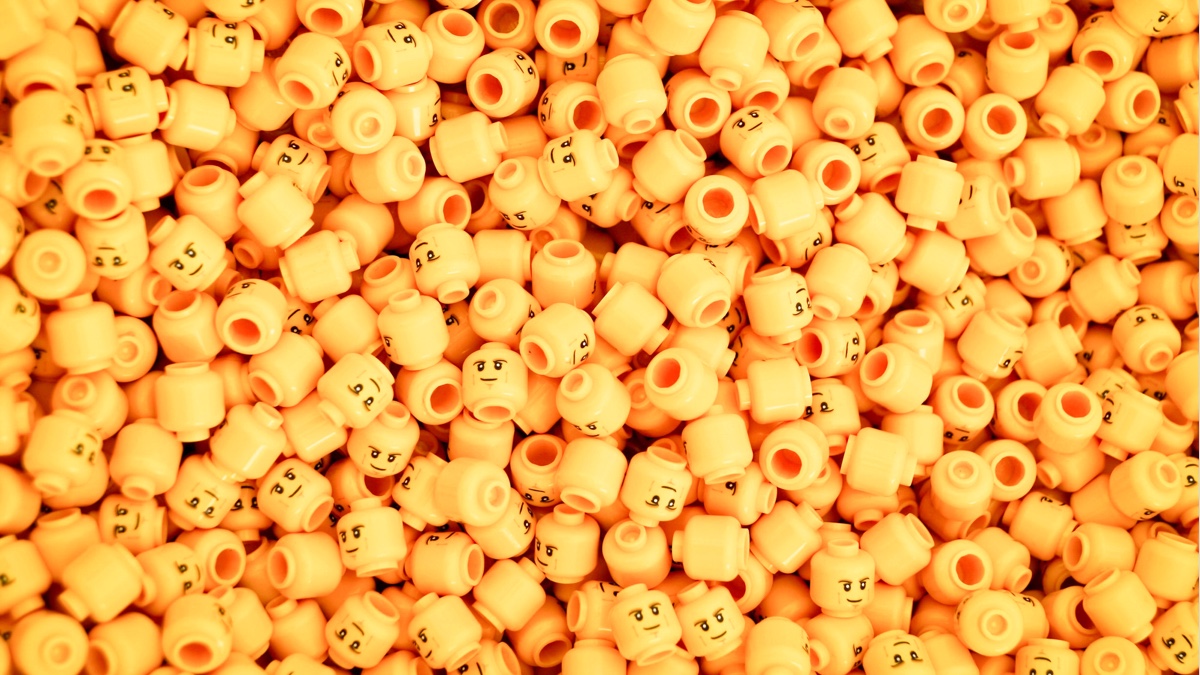 2019-09-30
How to turn data into value: Integrating people, data, and the business
We live in an increasingly data-driven environment. Everything from our Netflix recommendations to advertisements we see daily are based on data collected from our habits. In the same way, any business can now use data to make smarter decisions. Every industry is turning to data-driven marketing techniques to serve its existing users and market to new customers. At the same time, they all face similar bottlenecks while interpreting data: long data analysis periods, uncontrollable effects, high operating costs, and lack of knowledgeable personnel.
This leads us to some interesting questions:
How do we effectively turn data into value?
How can we maximize the value of data efficiently in the shortest amount of time?
How do we truly achieve data-driven growth?
How do we automate this process?
PTMIND (creator of Ptengine) has made it their mission to answer these questions.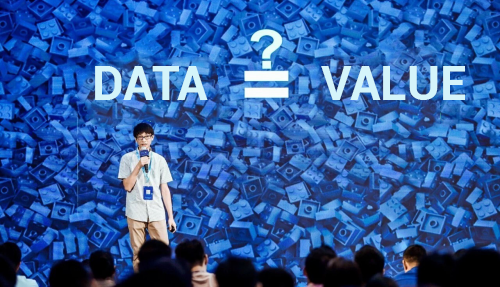 Most companies face the same dilemma. They have tons of fragmented data. The data is seemingly unrelated, and they have trouble extracting value from it. Organizations spend their time, manpower, material costs, and financial resources to draw value from their data. They dream of integrating this fragmented data into one place to gain insights. They dream big! But in reality, creating this sort of cohesive data environment is challenging.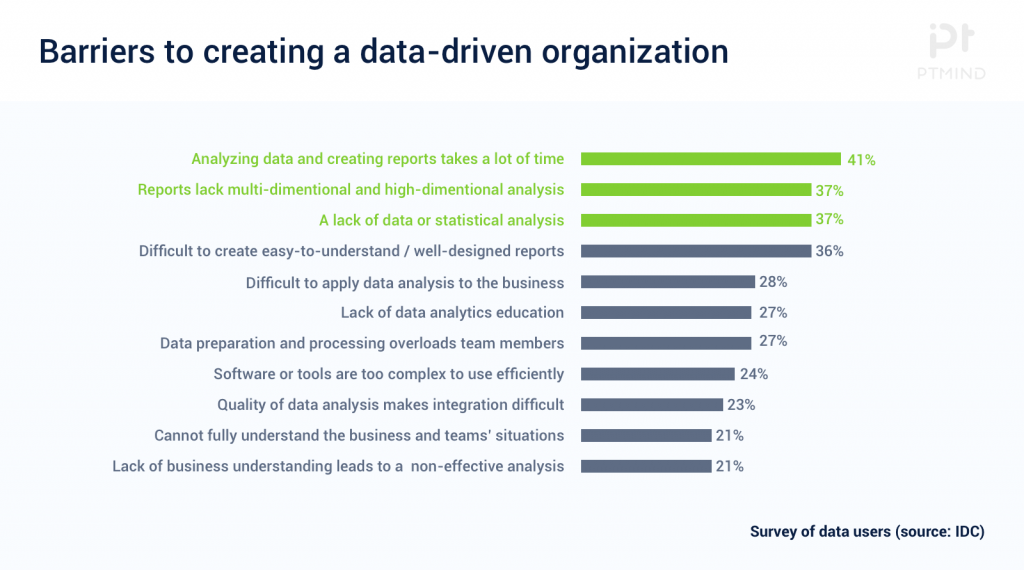 Let's look at a survey from IDC on data users. Obtaining data-driven growth is difficult due to factors such as:
Time required for analyzing data and creating reports.
A lack of multi-dimensional analysis.
A lack of data/statistical analysis.
In addition, efforts to utilize data are wasted without clear business understanding. In this case, data will have no impact on business decisions.
Our dilemma, then, is how to better integrate people, data, and the business. If you can figure out how to integrate all three, your business will thrive. Find this intersection of people, data, and business to generate commercial value.
The evolution of availability: A metaphor for data usage
Let's look at an example: camera equipment throughout the years. The evolution of data products is surprisingly similar. In the past, few people had access to SLR cameras, so few people were able to take and have high-quality photos. With the invention of the digital camera, the technical threshold for photography fell, so now more people could enjoy capturing beautiful moments. Now, technology has advanced to the point where we all take high-quality photos with our smartphones. The technology is basically available to everyone.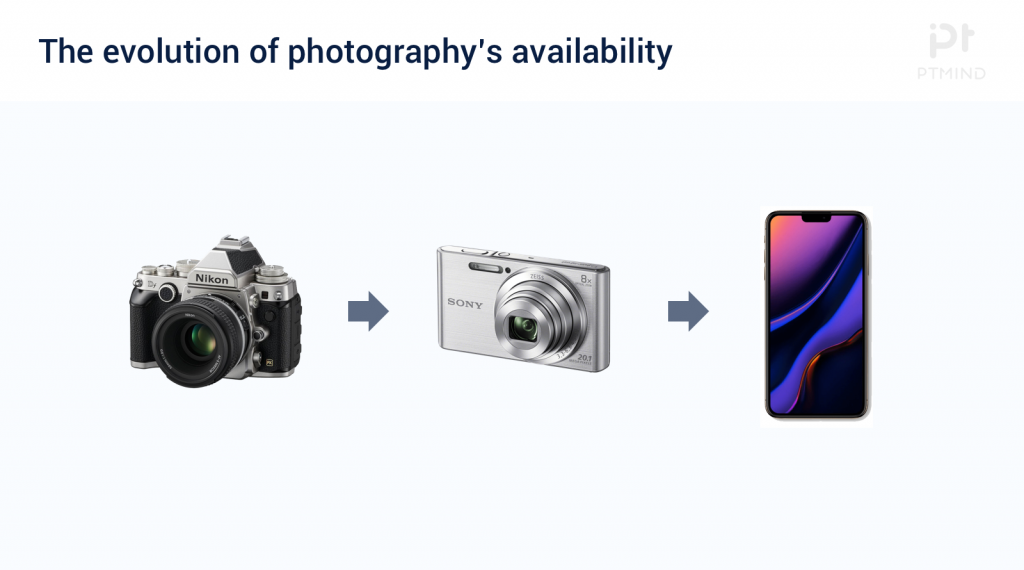 In the same way, the application of data is becoming increasingly available and easy to use. Soon anyone will be able to make better decisions based on readily available data. PTMIND wants to give this ability to turn data into value to not only data scientists but also other professionals like business people, marketers, salespeople, etc.
Microsoft Case Study: How can we empower organizations to help them maximize the value of data?
Here we see the homepage of a promotion week for the Microsoft Online Store in China. In China, 11/11 is known as 'Singles Day', and is the single largest country-wide sale every year (similar to Black Friday in the United States). For the week leading up to the sale, demand is hard to grasp and many companies need to supply inventory for this future demand. In Microsoft's case, the operations team needs to know the number for each product's demand to facilitate the total demand. To do this, they need data. Analysts can get raw data before for which products are being collected, booked, and purchased, but in an organization as large as Microsoft, this takes considerable time. This slows down the team's ability to turn data into value.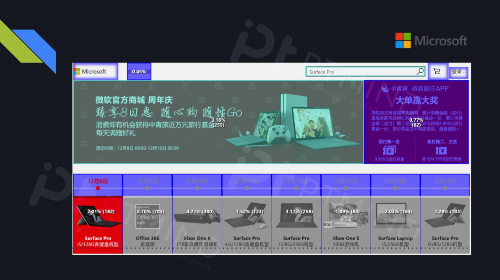 Using Ptengine, the operations team at Microsoft can see in real time which products are selling and which products users are actually interested in. They can improve their sales promotion as quickly as possible to maximize sales and delivery. Efficiency is maximized, including time, inventory, and pricing efficiency.
Businesses have a strong dependence on data analytics, but not every organization has a dedicated data analytics department. Furthermore, data analysts typically have to help several departments within the organization every day. There is simply not enough time to analyze. Ptengine's dashboard allows all employees to understand customer behavior, segments, campaign effectiveness, and other insights at a glance. This empowers every employee to make better data-driven decisions. It allows your employees to see the business perspective in real-time to understand the needs of your customers.
Back to our questions from before, how do we tackle the bottlenecks around data, value, and growth?
1. How do we effectively turn data into value?
By integrating people, data, and business.

2. How can we maximize the value of data efficiently in the shortest amount of time?
By using data-driven digital marketing tools such as Ptengine to streamline decision making processes using real data in real-time.

3. How do we truly achieve data-driven growth?
By allowing everyone in the organization to make logical business decisions based on data rather than gut feeling.

4. How do we automate this process?
Through machine learning and AI, we can learn and test best practices to ensure optimal performance. We are currently developing Ptengine to meet these needs.